Transforming Hollins & Hollinshead's Jewellery Store with Shopify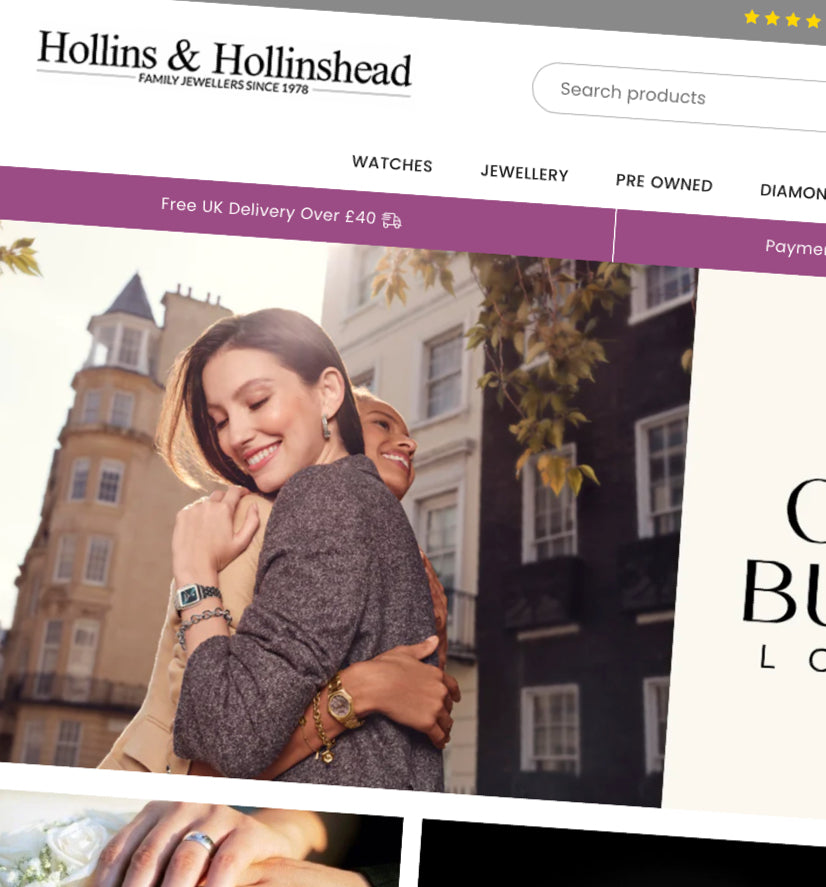 Successful Website Migration
In today's fast-paced digital world, a well-executed website migration is often the key to maintaining and improving the online presence of a business.
This review article explores a recent and successful website migration project involving Hollins & Hollinshead, a well established jewellery brand, and their transition from the Visualsoft retail platform to Shopify.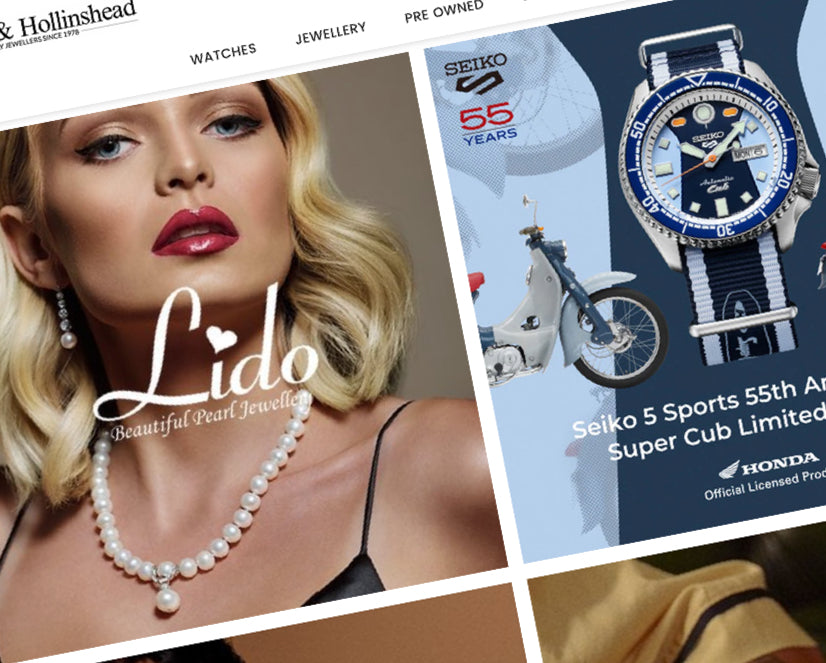 This project was not just about moving data; it encompassed a complete transformation, including setting up a Shopify store, migrating thousands of products, implementing a new theme, and providing comprehensive training.
The outcome of this migration was not only a seamless transition but also a highly satisfied client who recommends the us for similar projects.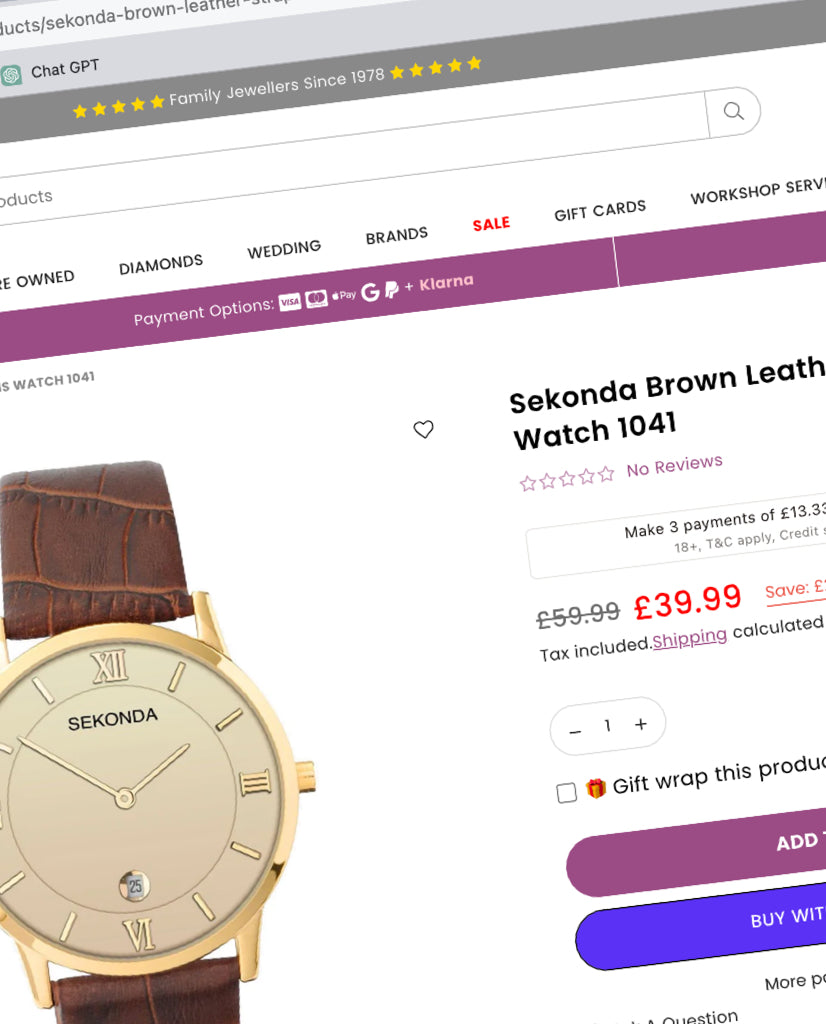 Project Overview
Hollins & Hollinshead, a long-established jewellery retailer, recognised the need to adapt to changing e-commerce trends and enhance its online shopping experience. The decision to migrate from Visualsoft to Shopify was a strategic move aimed at achieving greater flexibility, scalability, and a modern user-interface.

Shopify Store Setup: The project began with the creation of a new Shopify store tailored to Hollins & Hollinshead's specific needs. This involved configuring settings, integrating necessary apps, and ensuring a smooth transition from the previous platform.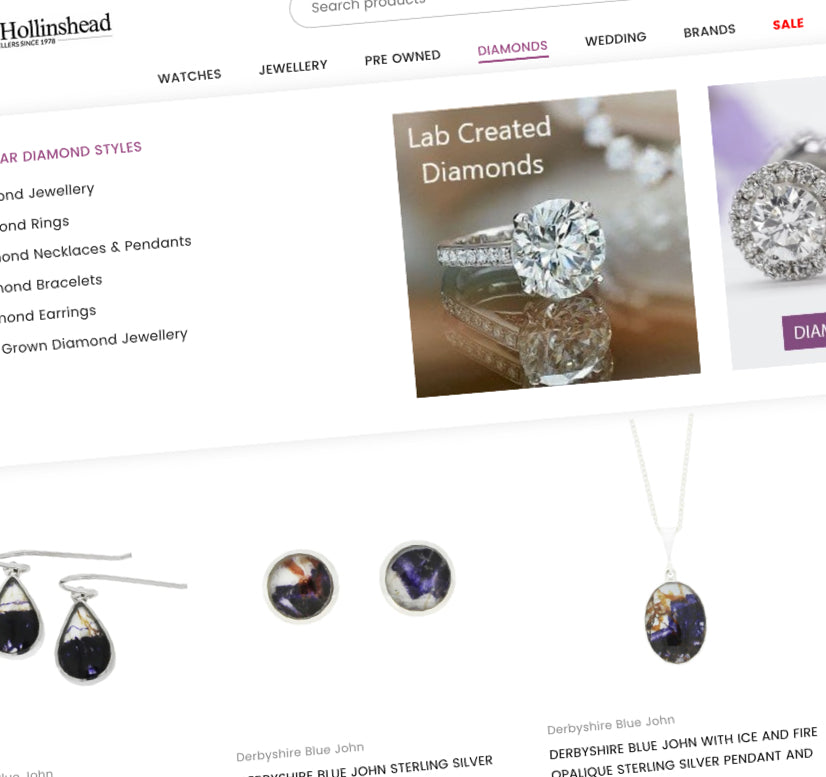 Product Migration: One of the most crucial aspects of the migration was the transfer of over 3000 products from the old platform to Shopify. This was a meticulous process to ensure that product data, descriptions, images, and pricing remained intact.

Shopify Theme Implementation: To give the online store a fresh and contemporary look, a new Shopify theme was selected and customised to align with Hollins & Hollinshead's brand identity. This theme not only improved aesthetics but also enhanced user experience and mobile responsiveness.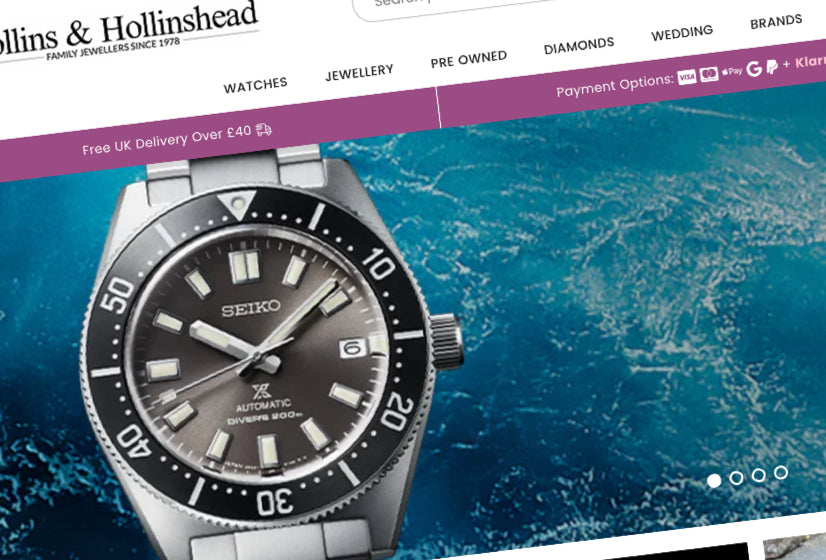 Training and Support: Recognising that adapting to a new platform can be daunting, the project included comprehensive video support and training for Hollins & Hollinshead's team members. This helped them seamlessly transition to Shopify and effectively manage their new website.
Client Satisfaction
The success of any project can be gauged by the satisfaction of the client, and in this case, Hollins & Hollinshead expressed immense satisfaction with the migration project. They lauded the project team for their expertise, dedication, and commitment to ensuring a smooth transition. The client particularly appreciated the following aspects:
Minimal Downtime

The website migration was executed with minimal downtime, ensuring that the business continued to operate smoothly throughout the process. This was critical to Hollins & Hollinshead, as any significant disruption could have led to revenue loss.

Data Integrity

The meticulous approach to product migration ensured that all critical data was transferred accurately. This attention to detail helped to reduce any post-migration issues and ensured a seamless shopping experience for customers.


Enhanced User Experience

The new Shopify theme and layout significantly improved the user experience. Customers found the website more intuitive, visually appealing, and easy to navigate.

Empowerment Through Training

The client appreciated the effort put into training their team members. The comprehensive video support and guidance helped Hollins & Hollinshead's staff become proficient in managing their Shopify store.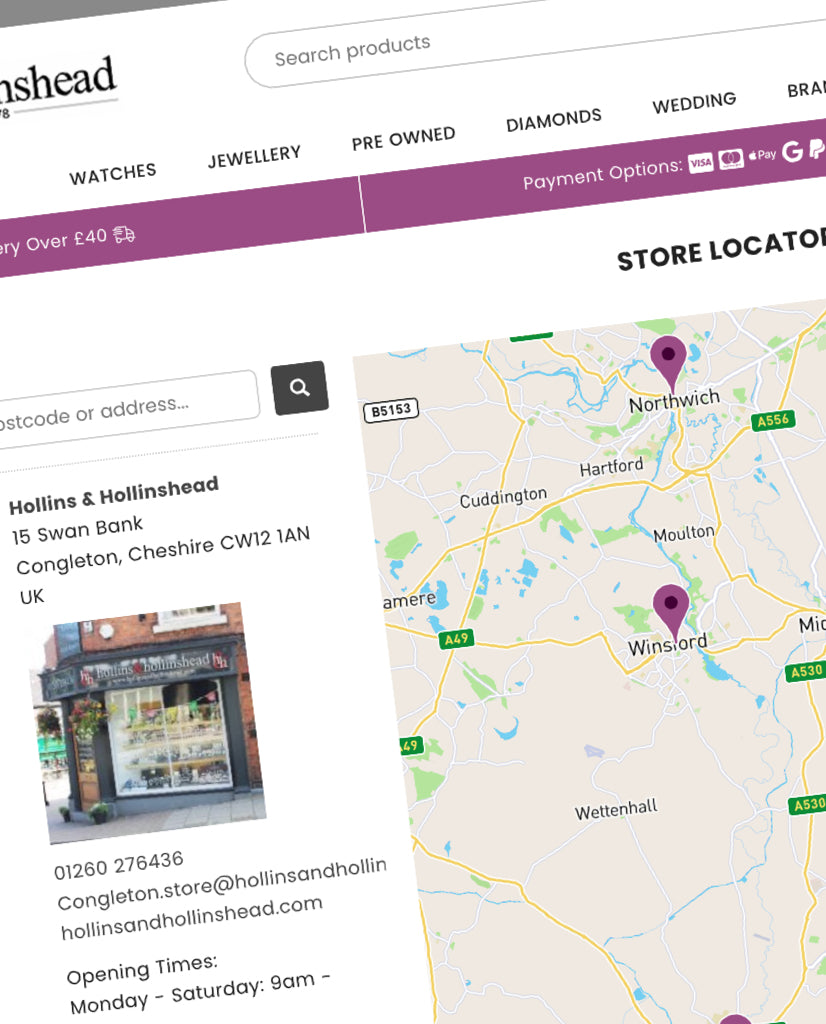 Recommendation
Hollins & Hollinshead's positive experience with this website migration project has led them to highly recommend NB eCommerce & Design for similar migration projects.
The successful transition to Shopify not only modernised their online presence but also set the stage for future growth and expansion. This case study highlights the importance of meticulous planning, expert execution, and client-centric solutions in ensuring the success of a website migration project.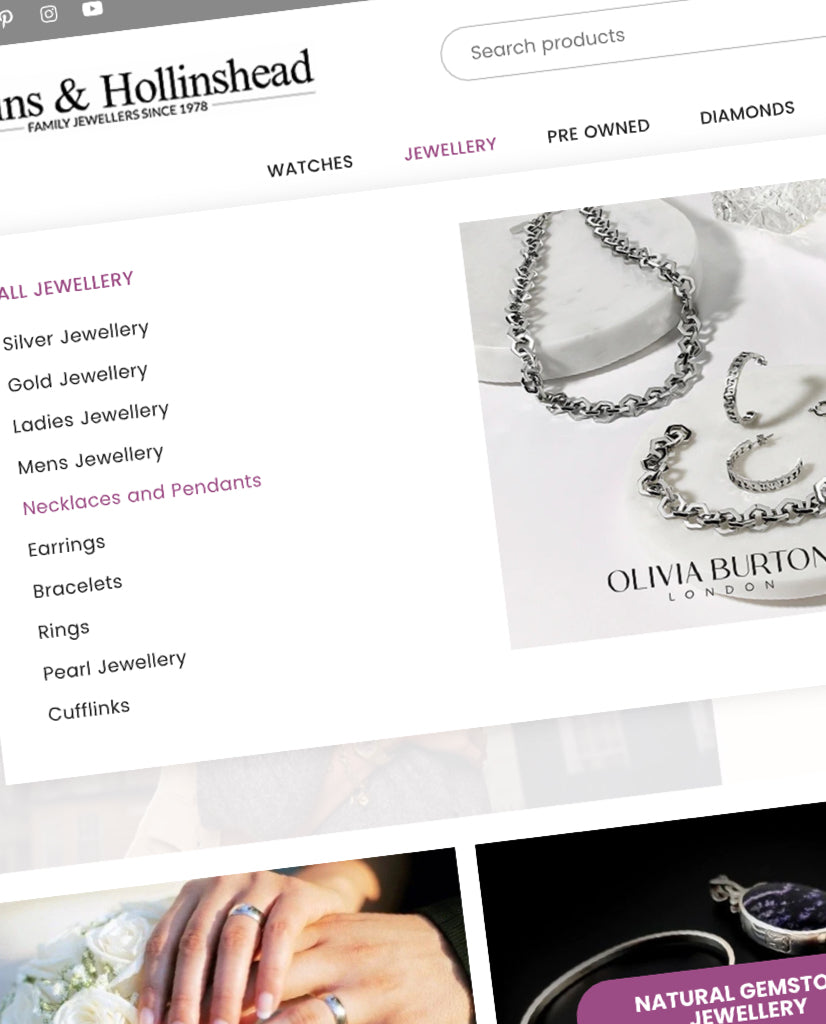 Conclusion
The migration of Hollins & Hollinshead's jewelry website from Visualsoft to Shopify exemplifies a successful transformation of an e-commerce platform.
From setting up the Shopify store to migrating thousands of products and providing comprehensive training, this project stands as a testament to the capabilities of the project team.
With a satisfied client and a more robust online presence, this migration project serves as a valuable case study for businesses considering similar transitions in the ever-evolving digital landscape.
Hollins & Hollinshead Testimonial
Transforming Hollins & Hollinshead's Jewellery Website with Shopify
Nigel was extremely knowledgeable when it came to migrating our web platform to Shopify. With excellent communication in a friendly and efficient manner. Went above and beyond what was expected. We are very happy with the work completed and would highly recommend.