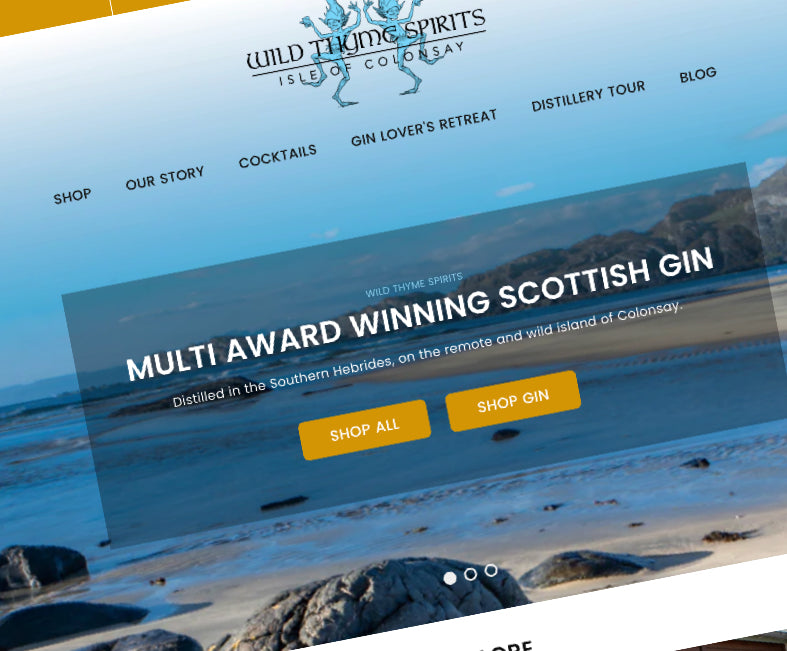 Migrating from Visualsoft to Shopify
My client, Wild Thyme Spirits, based on the island of Colonsay in Scotland, sell premium, artisan gin, rum, vodka and other related products. They also offer a weekend retreat for visitors keen to tour their distillery and learn more about what goes into making their high quality products.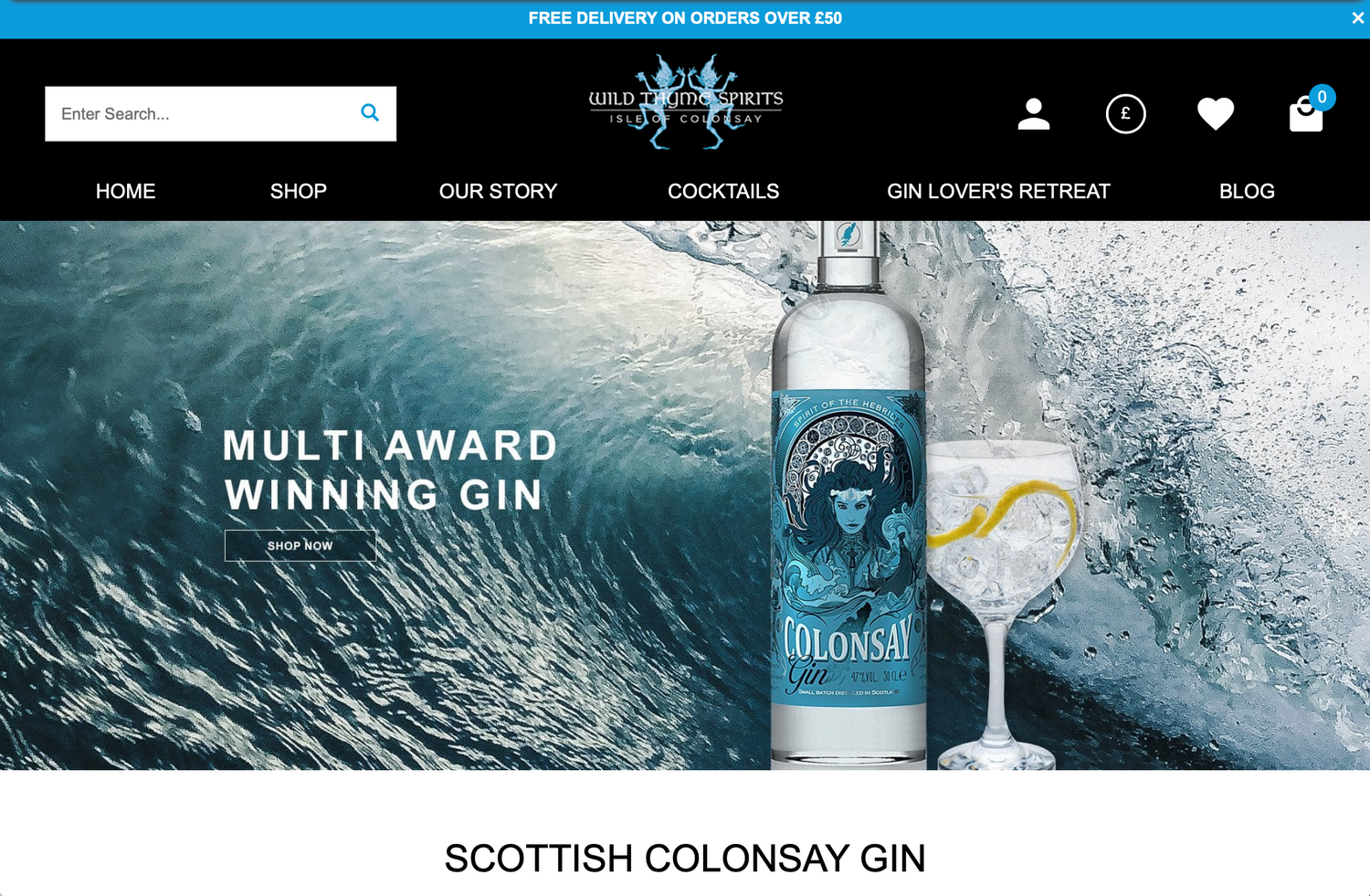 They invested in a Visualsoft website a few years ago to help them build and grow their online sales. Visualsoft built them a great looking website to support them with achieving their aspirations. However, it didn't work out for them as the their platform became a little too restrictive for what they personally needed.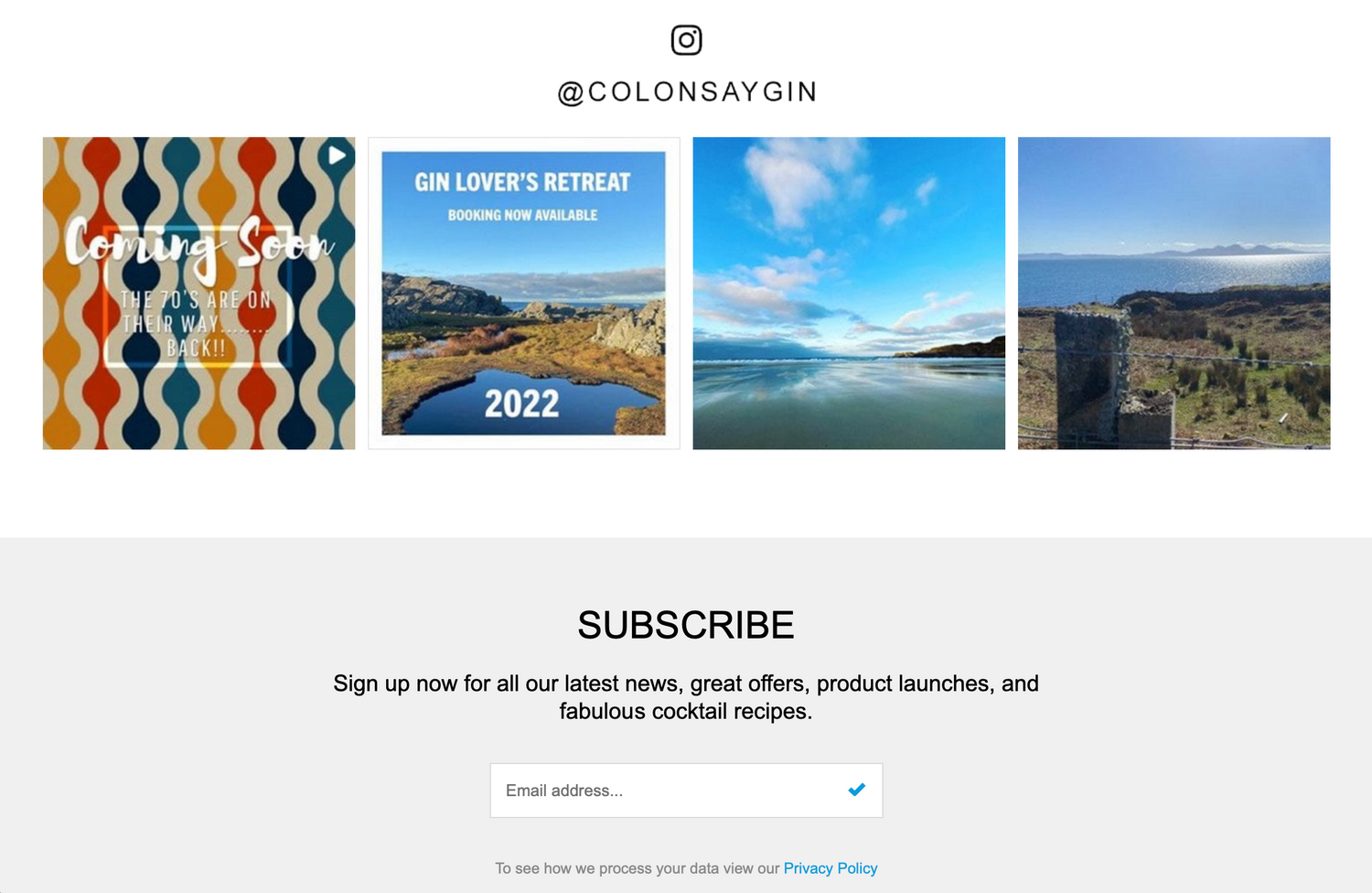 With experience of the Visualsoft platform and with over 17 years experience in supporting clients on the Shopify platform, I knew that Shopify would be a better fit for them and their future growth aspirations.
What Shopify offered them was…
Design

A more design-lead website design/theme.

Functionality

Apps to better manage the store and orders.

Learn more

Fast Go-Live!

Build and launch a new website quickly.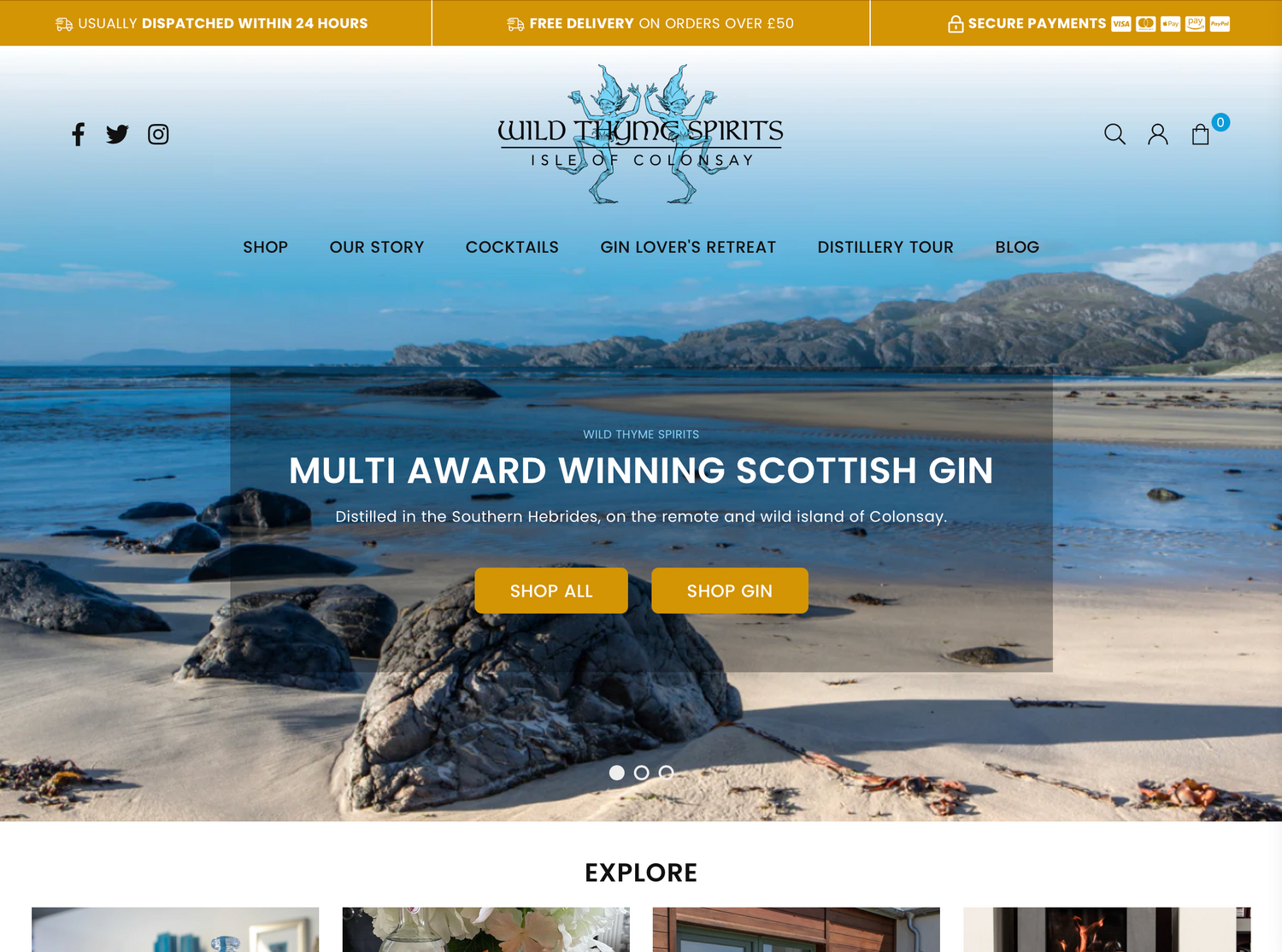 Design. Build. Go-Live.
Building a new Shopify store around an existing theme design made launching a new website for them a much quicker project. After a little research we found a suitable theme that offered a whole suite of features and functions all backed up with first class support from the theme developers.
Next stage was then migrating the content over from Visualsoft to Shopify. Using the Matrixify.app service allowed us to migrating content over with ease and pain free. We then worked closed with the Wild Thyme Spirit team to design new banners, graphics and page content on the new store.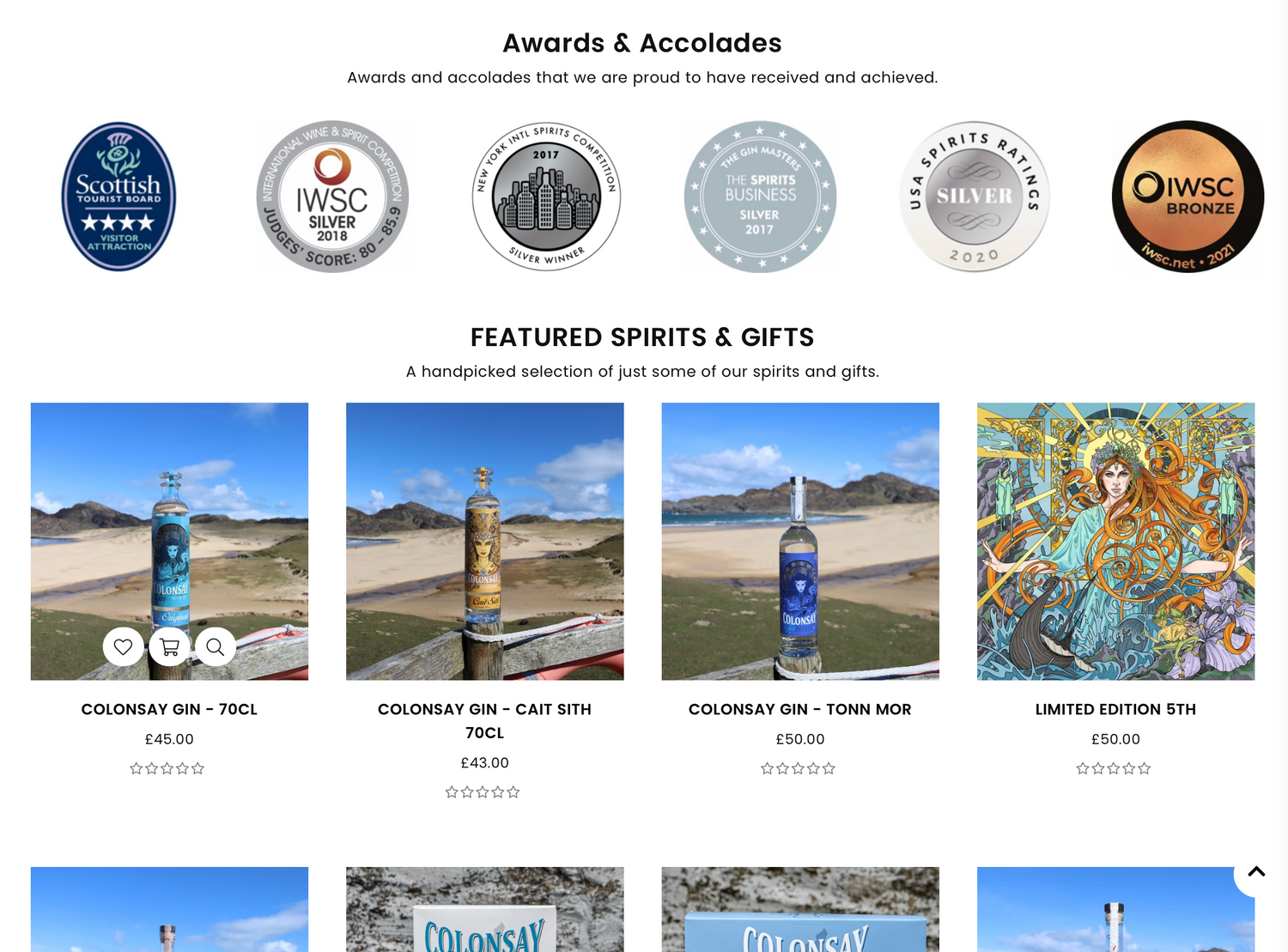 Content Migration.
This particular project didn't require the migration of thousands of products and page content so it was an easier project for us. However, the ease in which Matrixify.app helped us with the content migration has shown us that their platform would manage the migration of any volume of website content.
Once the theme was setup and the content migrated over the next, important, stage was setting up all the page redirects to make sure there was as little disruption to their organic traffic was possible.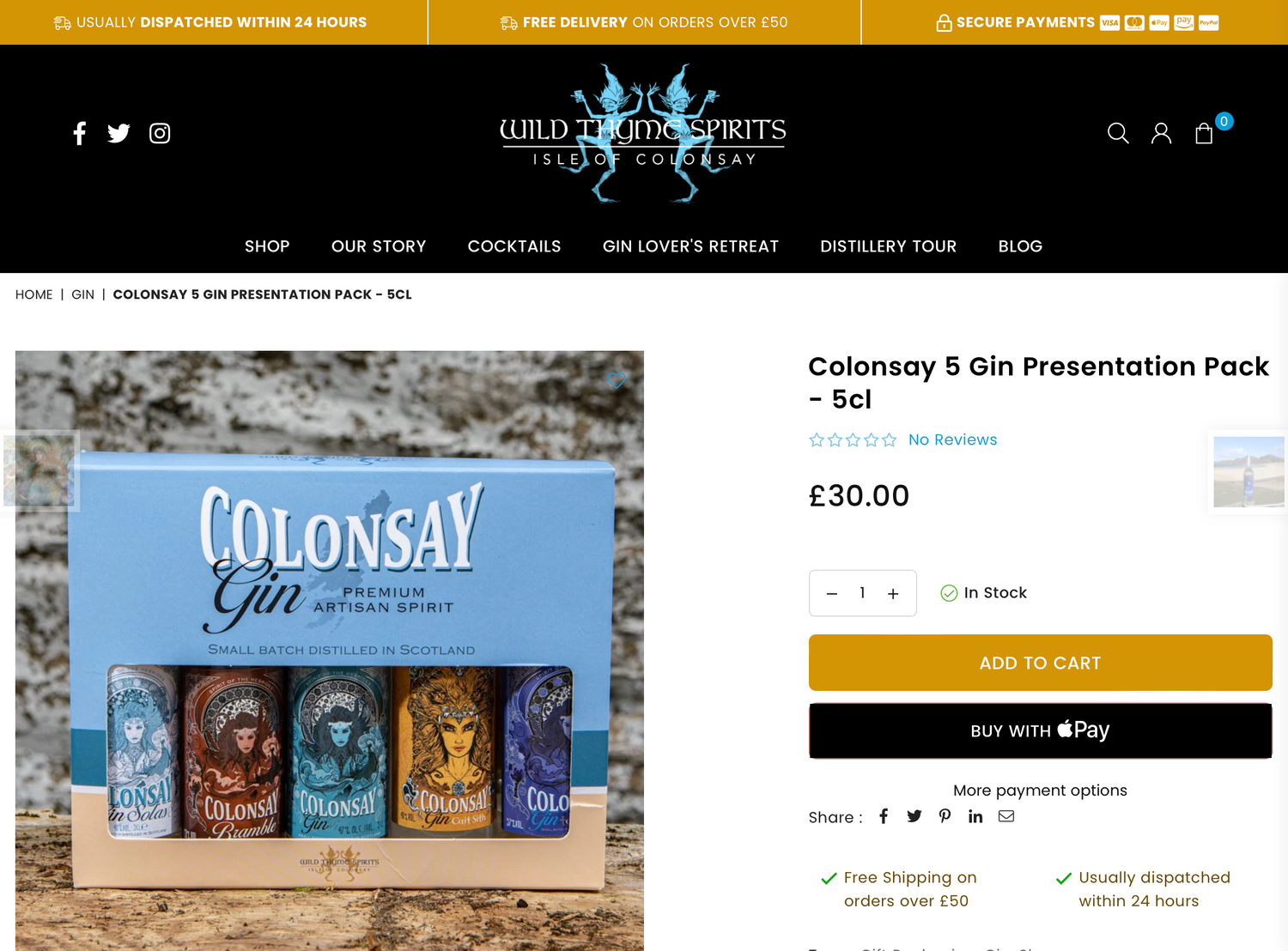 The final part of the project was in the education and training of how to use the Shopify retail platform to manage the website, products, orders and sales. Suffice to say, the Wild Thyme Spirit team has found Shopify to not only be an extremely powerful e-commerce retail platform but also such a user-friendly and easy to use platform too.
Support Throughout
With support not only from NB eCommerce & Design but also Shopify and their team of platform specialists and app developers, Wild Thyme Spirits have been blown away at not only how smooth the transition has been over to Shopify but also in how much support they have received throughout the project.
We're looking forward to supporting Fin, Eileen and the Wild Thyme Spirits team.
Finlay Geekie, Owner, Wild Thyme Spirits
Testimonial
"We were coming to the end of our contract with VS and had become disillusioned with, not only the cost, but, more importantly, the service they were providing. It was clear they didn't really want our relatively small business. We were contacted by Nigel as somebody who could help us set up a new website and deal with all the necessary information transfer from the old VS site to a new Shopify based website.
Over the course of a few weeks, Nigel did everything necessary, and we now have a fabulous new website on the Shopify platform. We're absolutely delighted with the results – Shopify is so much better than the VS platform. Working with Nigel has been fabulous. He's very knowledgeable and his previous experience of VS was a huge benefit. He's also very patient with non-tech people and prepared to go the extra mile to help a small business.
We have no hesitation in recommending Nigel to anybody looking for a new website, and if you happen to be trying to move away from VS, he is your answer!"
Finlay Geekie, Owner, Wild Thyme Spirits